MIC card
MIC: the 5 euro Card that allows free access to the Civic Museums for 12 months.
Before planning the visit, CONSULT THE NOTICES
The card entitles you to a reduced ticket for the exhibitions hosted in the exhibition spaces and providing for separate ticketing. The online pre-purchase of the reduced entrance ticket is mandatory.
The one year 5 euro MIC card for the Civic Museums offers:
- free and unlimited access to the 19 civic museums *
- Free access to 25 archeological sites in the city **
- free guided tours with the researchers, thanks to the aMICi program
- direct skip-the-line access to the museum!
- free and direct access to special events such as The Night of the Museums and Museums in Music
- 10% discount in the cafes and bookshops of the Museums (offer not valid for exhibition catalogues and not combinable with other ongoing promotions)
Go to the MIC free appointments Calendar.
Who can use the Mic?
You can use the MIC if you are:
- adult and resident in the metropolitan city of Rome
- student in public and private universities in the metropolitan city of Rome
- temporarily domiciled in the metropolitan city of Rome (registered in the Register of Temporary Population - SPT)
 Where can you buy it?
You can buy the MIC:
- in all Civic Museums (except for the Casal de'Pazzi Museum)
- in the Tourist Infopoint
- online here (to be collected and activated in a Museum or Tourist Infopoint).
It is necessary to go to an authorized mic card selling point, within one month  from the booking date, providing an identity document or a proxy from the actual holder of the booking, to activate or renew the MIC card.
You must also submit the completed and printed data request form, to activate the first purchase.
- the MIC must be renewed after 12 months. You can do this in all the Civic Museums and Tourist Infopoints
- you can give the MIC as a gift! All the info here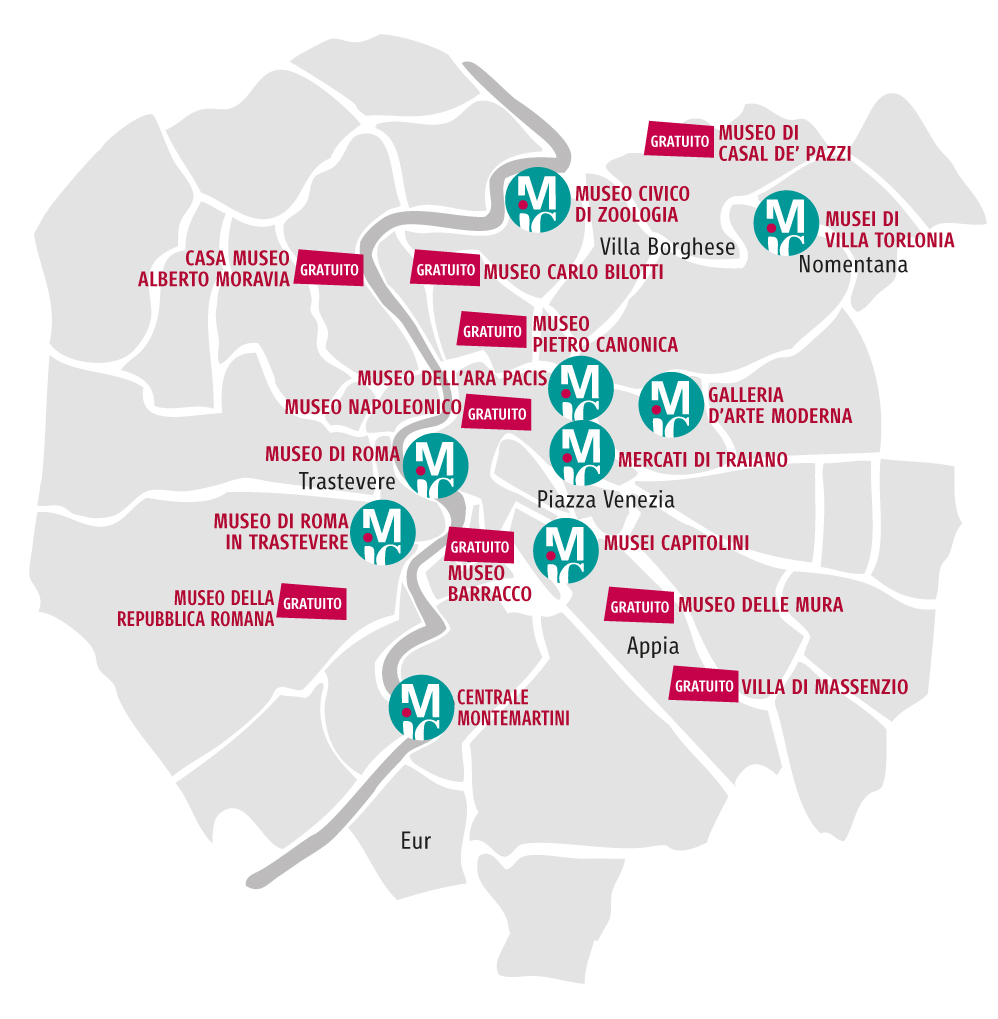 [click the map to enlarge]
* free museums and free museums with MIC are included
** some sites require a separate payment for the guided tour by cultural associations.