Corporate events
The Montemartini Thermoelectric Power Plant is one of the most original exhibition spaces in Rome, a place where the evidence of antiquity and the remains of modernity meet and enhance each other.
Rome's first public electrical system, in operation from 1912 until the mid-1960s, was converted into an exhibition space in the 1990s.
In 1997, during the renovation works of the Capitoline Museums, the Centrale was chosen to temporarily house works from the collections of the Capitoline complex. The great success of the experiment, unique of its kind, led to the transformation of the exhibition from temporary into permanent.
Since November 2016 the Museum has opened a new exhibition hall housing the carriages of the Train of Pius IX. Its extraordinary industrial architecture is an ideal setting for any truly innovative cultural events and the fascinating rooms inside undoubtedly add value to the exclusive atmosphere of any special private events that really wants to leave a mark.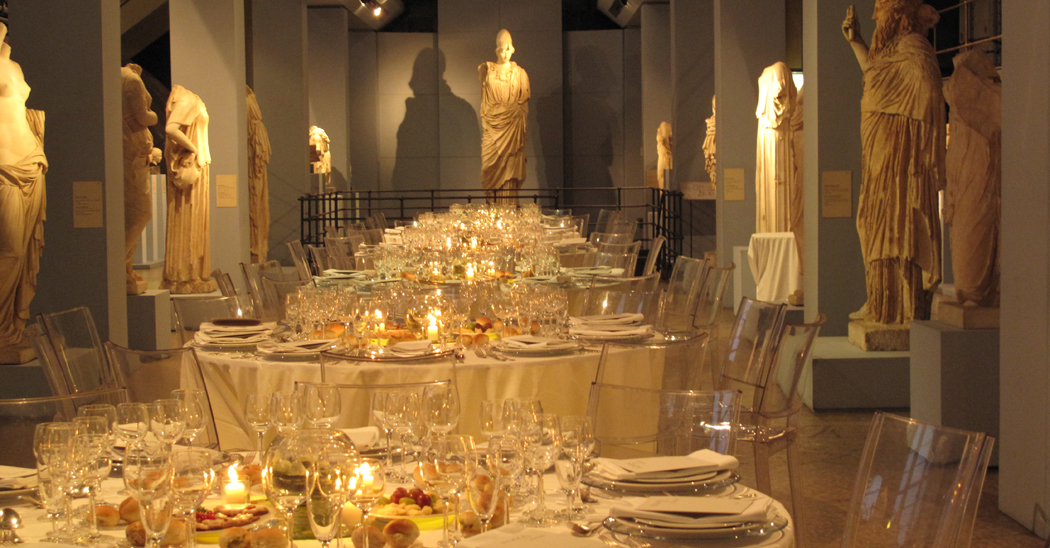 Special openings of the museum can be arranged for: 
- private educational tours (max 200 people);
- private events in the Machine-room (max 110 people seated); on the mezzanine floor of the Boiler Room (max 100 people standing/70 seated);
- private events in the Room of the Train (max 100 people standing/seated);
- presentations and conferences in the Machine-room (max 130 people seated - only on Mondays).
For further information:
eventi.aziendali@zetema.it
Documents