La música latina
Immagine: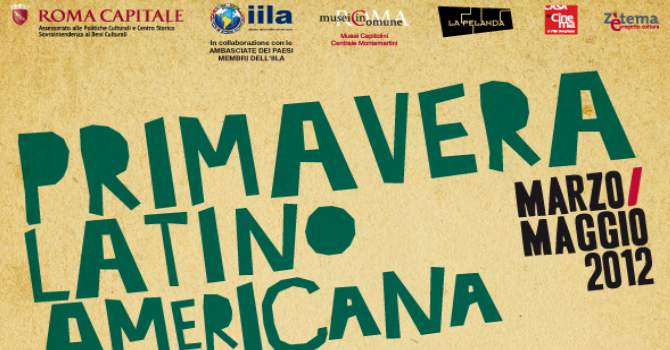 13/04 - 05/05/2012
Centrale Montemartini
"La música latina" at the Centrale Montemartini, in collaboration with the Embassies of Brazil, Cuba, Honduras, Uruguay in Italy, is a journey through Latin American rhythms and sounds.
Friday 13 and Saturday 14, April 2012 (Brazil): Levy Jardim, accompanied by Carolina Santa Brígida Sena, and Lica Cecato will play vocal and instrumental music (guitar and piano).
Friday 20 and Saturday 21, April 2012 (Uruguay): singer Ana Karina Rossi, accompanied by Nicola Ippolito (piano) and Antonio Ippolito (bandoneón), interprets some intense Tango music such as "La Cumparsita" and "Balada para un loco".
Friday 27 and Saturday 28, April 2012 (Cuba): Mónica Marziota (voice) y su grupo (Marcos Madrigal, piano; Ronald Morán, bass; Agustín Ramírez, percussion).
Friday 4 and Saturday 5, May 2012 (Honduras): Guillermo Anderson y Ceibana (Javier Ávila, Garifuna percussion; Max Urso Durón, guitar; Paul Ciarlo, bottom).
Information
Opening hours
April 13-14-20-21-27-28 and May 4-5, 2012: 9.00 pm
Entrance ticket
€ 7,00.
Please note: the Box Office at the Centrale Montemartini is open during the museum's opening times (from 9.00 am to 6.30 pm), and from 8.00 pm to 8.45 pm on concert days.
Information
Info: tel. +39 060608 (daily from 9.00 am to 9.00 pm)
Organization
An event organized by Zètema Progetto Cultura. Promoted by Roma Capitale and IILA - Istituto Italo – Latino Americano, in collaboration with the embassies of the member countries.
Closed
Dom, Lun, Mar, Mer, Gio
Eventi correlati
Currently there are no ongoing activities.
There are no planned activities.