Sarcofago con scene del Vecchio e Nuovo Testamento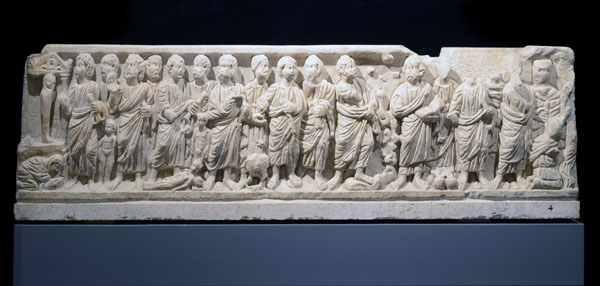 Type:
Funerary monument and ornaments
Year:
Inizio del IV secolo d.C.
Origin:
Scoperto in via dei Banchi Nuovi (1940)
The hall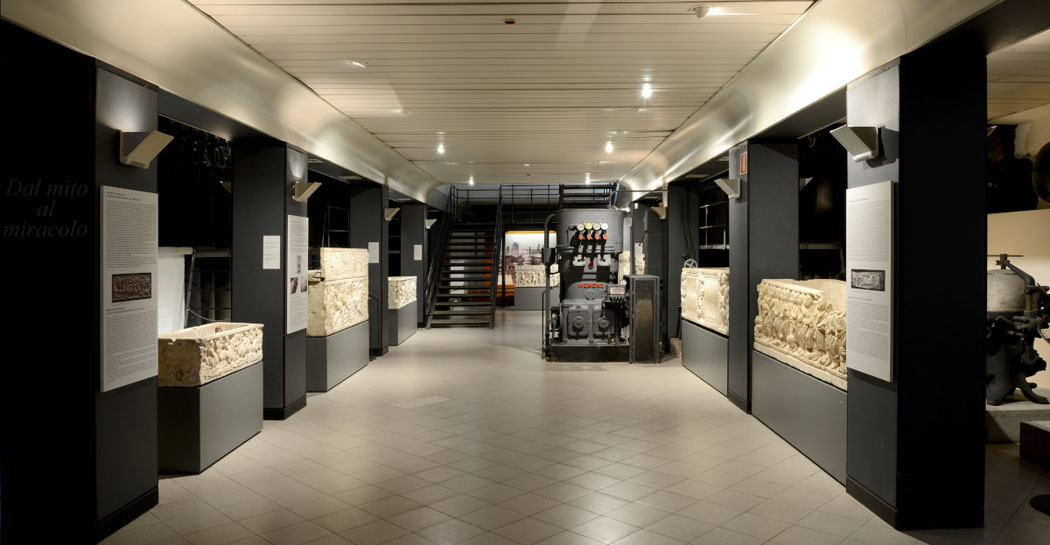 Il settore, inaugurato nel dicembre del 2017, è dedicato alla esposizione di alcuni sarcofagi romani, finora in gran parte conservati nei depositi del museo.
Nel percorso sono presentati dei preziosi manufatti decorati da figure riferibili al mondo del mito: queste erano spesso utilizzate per descrivere le diverse qualità del defunto, o più in generale per alludere alla felicità dell'oltretomba attraverso la rievocazione di un mondo sereno e felice.
You may also be interested in