Exterior decoration of the Chapel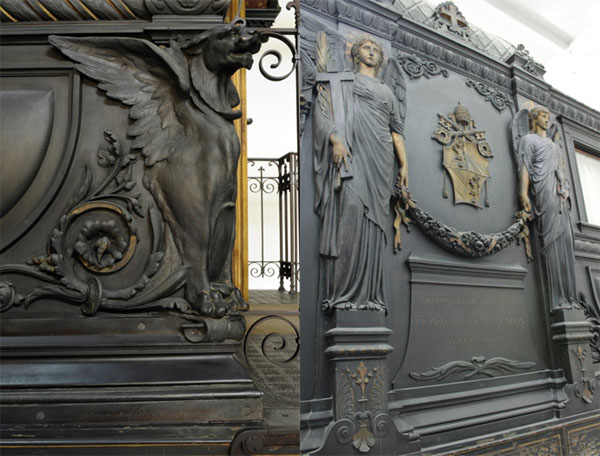 The exterior decoration consists of gilded silver-plated copper cladding made by Christofle, and reliefs and  sculptures created by Godin with three angels on each side with the attributes distinguishing the theological virtues: Faith, Hope and Charity, and four griffons at the corners.
Masterpieces of the hall
The hall
Giovanni Maria Mastai Ferretti, who became pope on 16 June 1846 taking the name Pius IX, was fully aware of the key role that railways would play in the economic, social and political development of European nations in the immediate future. In 1846, soon after his election, he gave orders for the construction of a series of railways linking Rome to the leading cities of the Papal States.
You may also be interested in