History of the museum
The history of the museum began in 1997 with the transfer of a selection of sculptures and archaeological artifacts from the Capitoline Museums, which were undergoing major renovations at the time, to the power plant, which had not been in operation for several years.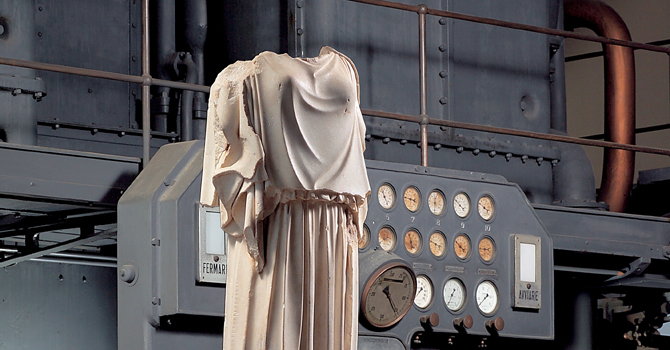 In order not to take the works away from the public, the Capitoline Cultural Heritage Superintendency organized a large exhibition at the Centrale Montemartini, a place that, because of its large spaces, in which some of the giant industrial machinery was still located, was suitable for experimenting with new museographic solutions.
A few years earlier Acea had carried out the reconversion of the historic plant, restoring the machines and adapting the factory's spaces for museum purposes. The Capitoline Museums curated the archaeological exhibition.
The exhibition, "The Machines and the Gods," was opened to the public in October 1997 with a bold layout that for the first time juxtaposed two diametrically opposed worlds, archaeology and industrial archaeology, creating a real game of contrasts.
The interest of the public and insiders solidified the validity of the new exhibition space, so much so that it went from being a temporary experiment to becoming a permanent museum in 2001.
Since then, the Centrale Montemartini has been enriched with new spaces and new archaeological exhibits, displaying many works that had remained hidden in storage over the years.
In November 2016, following some renovations, the museum was expanded with the opening of a new hall, where the precious carriages of the Train of Pius IX are displayed.