The Bookshop
The Museum of Centrale Montemartini proposes for sale a thematic booklet "Centrale Montemartini. Una luce nuova per Roma", included in the editorial series Incipit, published by De Luca Editore.
The book is the result of the studies and experiences carried out over the years at the Museo Centrale Montemartini, and is designed to be a resource for both the public and professionals at the service of the Montemartini "construction site", a laboratory of museological research for the industrial archaeology of Rome.
The text has two objectives: on the one hand, to tell the story of the thermoelectric power station, its development and changes, combining them with the historical events and the characters that generated them; on the other hand, not to forget the technical aspect, the production function, that is the very reason for the existence of the factory and the equipment it hosted. It is in fact in these two areas, the historical and the technical/functional, that the overall cultural value of this impressive and original space lies.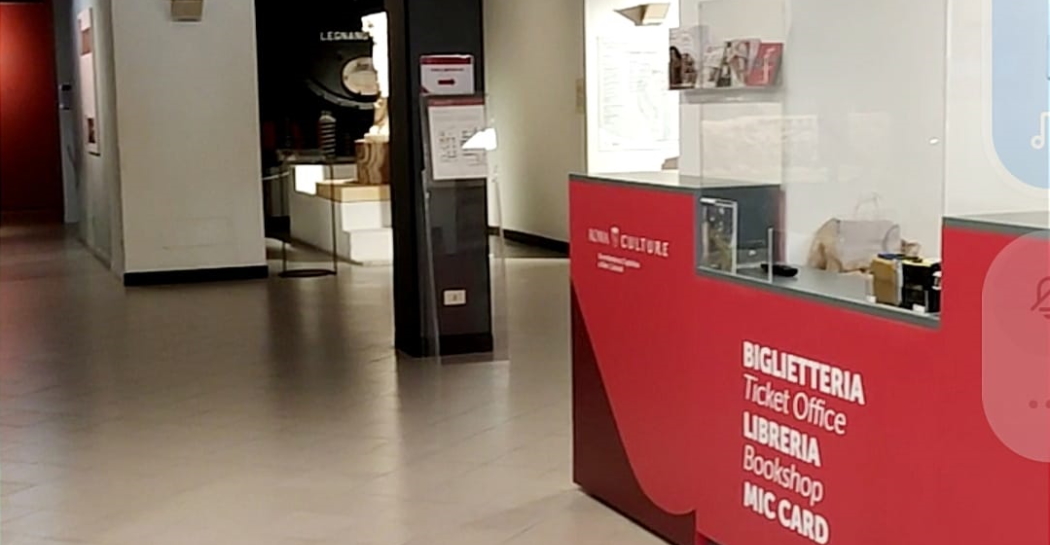 All the titles in the MIC series, the Sistema Musei di Roma Capitale, are also available in Italian and English, including those of the Musei Capitolini, Ara Pacis, Barracco, Civiltà Romana, Mercati di Traiano, Mura and Palazzo Braschi.
Particularly interesting is "Gli Horti di Roma Antica", a publication that reconstructs the history of the Horti from antiquity to their rediscovery, up to the birth of the Capitoline collection and the creation of the Montemartini museum, and the brochures of current and past exhibitions.
A selection of small merchandising objects inspired by ancient Rome and the museum's collections, and a line of specially made costume jewellery, attract the visitor, in the memory of the experience of a visit that enhances the combination of classical art and machines.
A friendly and competent service facilitates not only the immediate (direct) purchase, but also the possibility of ordering titles and objects on request, which can also be delivered to your home.
Payment can be made by cash, credit card or debit card.
Orario:
> from 9.30 to 18.30
10% discount for MIC card and Lazio Youth Card holders
Offer not valid for exhibition catalogues and not combinable with other ongoing promotions