House of Porta San Lorenzo
At the end of the1800, during the opening of a passage for a tram line through the Aurelian Wall, near the Porta San Lorenzo, an older architectural structure was found inside, which was probably the foundation wall of a garden from the early Italian period.
It was articulated by niches plastered with pumice stones, shells and a rough mosaic, which still retain part of the original sculptural decoration.
Next to the remains of a group of satyrs fighting with a giant anguipede, which recalls the art of Pergamum, were other sculptures of purely decorative value.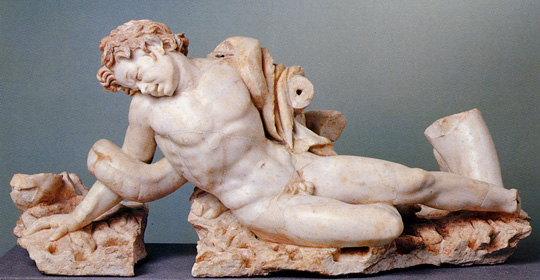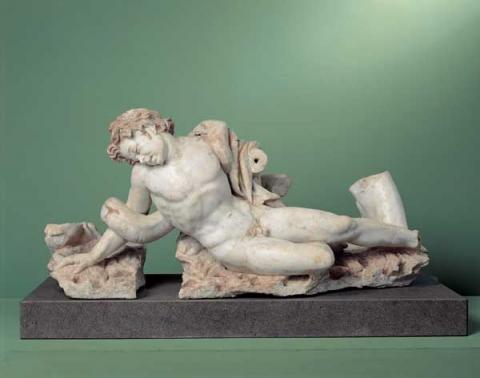 From a Hellenistic original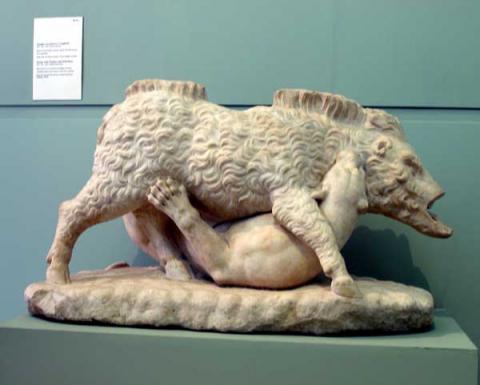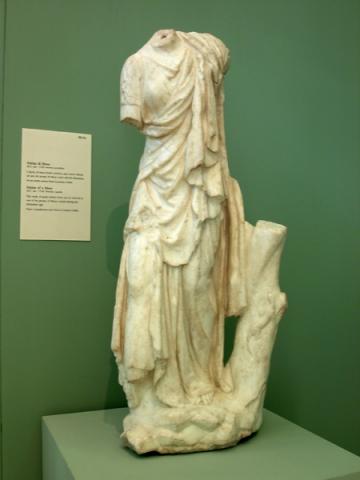 From a Hellenistic original