Mosaic with lion and Amorini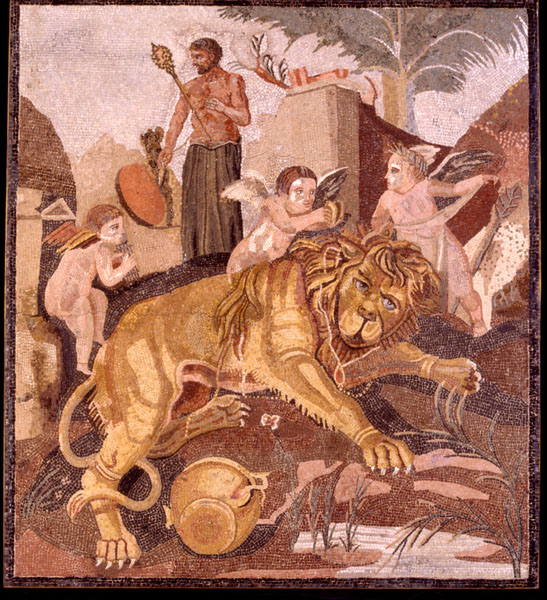 Material and technique:
Marble and glass paste tesserae
Origin:
Port of Anzio - Selva Pamphilj (1749)
In the foreground, three small Erotes play beside an imposing recumbent lion. In the 18th century the original background figure depicting Dionysus underwent restoration and was transformed into a Hercules in women's clothing, alluding to the myth of the hero's enslavement to Omphale, Queen of Lydia.
The hall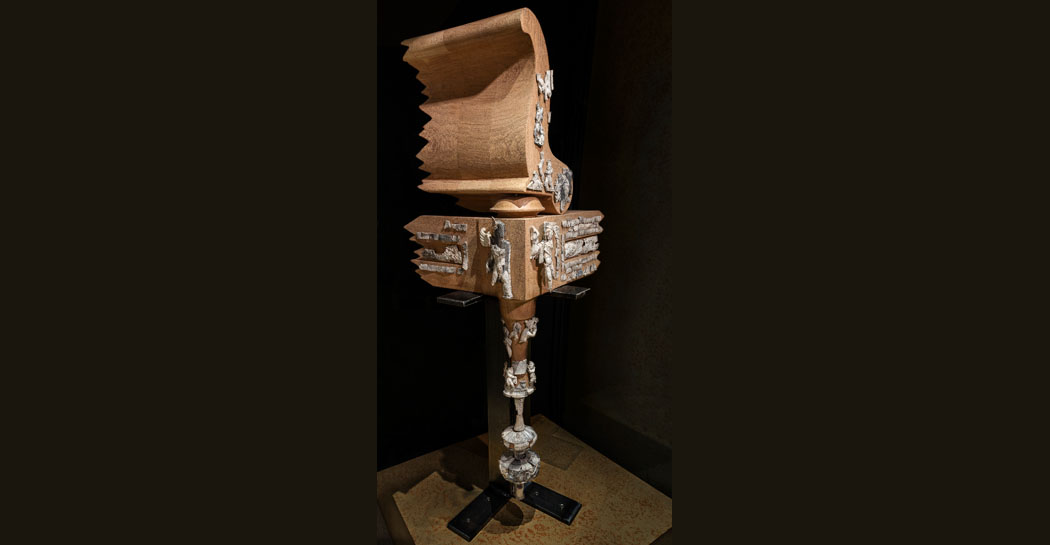 The precious objects that were brought to Rome from Greece and the Hellenistic world as spoils of war from the IInd century BC onwards influenced the fashions of the richest classes, introducing luxury objects produced to these models, to the private sphere.
You may also be interested in