Colossal statue of a female divinity: head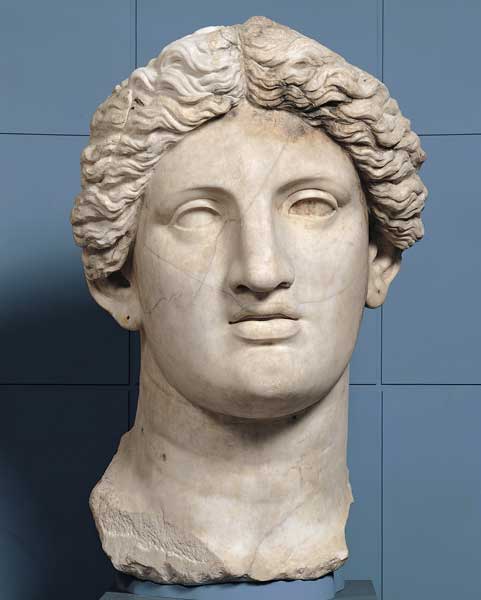 Origin:
Rome, Largo Argentina: Temple B (1925)
The hall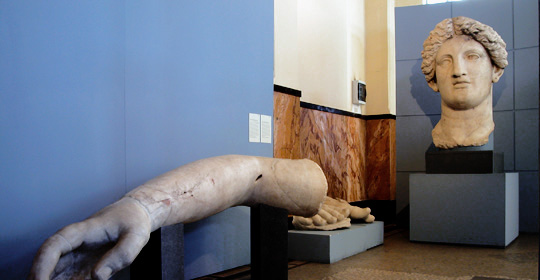 The four Republiccan era temples which occupied the centre of the Largo Argentina precinct were, in ancient times, surrounded by a huge quadrangular portico. As the identifications of the temples are uncertain, they are refered to as A, B, C, and D.
The fragments of a colossal female acrolith, 8m in height, were found near to the circular plan temple, called temple B and attributed to Fortuna Huiusce Diei. It appears to be the temple's cult statue.
You may also be interested in